DECEMBER ARTICLE OF THE MONTH

Getting Her Something Romantic and Special This Christmas
by Cole Carson


For guys, finding the absolute perfect present for your girl can be a very hard job. This job is only made more difficult if you don't have a lot of money to spend, and you're working on a tight budget. You want her to have the perfect something she's always wanted, something romantic and thoughtful. She means a lot to you, and you want to show her that she's special to you. We always tend to think of jewelry first when we think of romantic presents, but maybe she already has all the jewelry she wants, or you just can't afford any. It may seem impossible to find the perfect gift, but you're in luck! The truth is, getting her that special something only requires a little bit of thought and some creativity. Women want things that remind them of special times, or better yet, gifts that create them. Here are a few such gifts that work on literally any budget!

The standard gift for co-workers or family, the gift basket has been a gift tradition for a very long time. It has never really been associated with romance, and it's not often that a guy buys one for his lady, but with some ingenuity and though, you can make a great gift basket that your girl will truly cherish. Obviously, all the normal gifts will be in here, including any of her favorite chocolates or candies, and a nice flower to decorate it and add that perfect touch of class. Next, take some time and write her a love letter. Make it special, and really pour your heart out into it. Include that in the basket, and then find a few little things that will personalize it, and make it just special for her. Think of her hobbies, the things she enjoys. If she likes a certain book, throw that in there, or maybe she'd rather have a certain CD or gift card. When it's all put together, wrap it up with a pretty, decorative bow, and surprise her with it on Christmas morning!

What if you've already gotten her a present and are looking for a unique, romantic something to really put a smile on her face? (This is great as a standalone present as well!) The memory box is the absolute perfect answer. The memory box is a great way to show your girl that the time you spend with her is special, and that you'll never forget all the little moments you share. First, find the perfect box. A good idea is to go to a craft store. They'll have a lot of boxes for you to choose from, and you can pick the most beautiful one that you think she'll love. Once you've gotten that, think back across the time you've spent together. You're going to find things to put in your box that will remind her of special events that the two of you have shared. If you took a fun vacation to the beach that year, get a sand dollar, sea shell, or any other pretty beach memento. If you have any special pictures, you can decorate them with bows, or include them as they are. Get creative – the point of this box is to house the memories that stick out in both of your minds.

Another fun and great idea is the movie night. – Everybody loves huddling in for the night and watching movies, and everybody also knows how romantic they can be! Go out and find some movies that she loves or has always wanted to see. – You can make a theme out of it (Drama, horror, etc.) or just find random movies you know she loves! Get her some yummy, nice popcorn, and throw in some of her favorite movie candies. Top that off with a pretty, soft throw blanket and you've got the perfect gift for a movie night for the two of you! Turn off the lights, pop in your movie, and you've got a romantic night for two that came from your special gift!

My very favorite of these ideas combines new-age technology with old-style romance. Have you ever seen those little USB flash drives? They're neat little devices that store files and things for you that are completely portable, so you can transfer information from computer to computer. – Very handy. This may come as a surprise to you, but you can turn this little gadget into an extraordinarily romantic gift. Find her the perfect flash drive (They come in all shapes, sizes, colors, designs, ect. So you're sure to find the one that suits her best!) and open it up. Go into your computer and type her up a romantic note or poem. Find pictures of you together and other fun little things she'd like. You can also, in addition, buy her another present. – Maybe dinner for two at a nice restaurant, tickets to a play, whatever, and write up an "invite" to put in her flash drive as well! Be unique and fun with it, and place all of these files on her flash drive. Then find a nice box and wrap it up real pretty. – She's going to open it thinking you merely got her a useful little gadget, completely unknowing of the romantic gift that lay inside!

A romantic gift does not have to be expensive, and price doesn't matter at all where there's wit, love and a bit of fun involved. Be unique, think outside of the box, and come up with something your girl is going to love! Every woman wants to feel special at Christmastime, and by putting together any one of these sweet and unique gifts, she's bound to know just how much you love her! Just make sure to make this a Christmas she'll always remember.



About Cole Carson:

Cole Carson is a successful entrepreneur and internet marketer. Spiffy, the Goji Berry Juice golden retriever wants you to bless someone with the gift of health this Christmas season.http://www.health-goji-juice.com and http://www.goji-dog.com.

This article is distributed by: www.iSnare.com




← Wicked Temptations
sexy lingerie, costumes, & more!



<!SCRIPT charset="utf-8" type="text/javascript" src="http://ws.amazon.com/widgets/q?ServiceVersion=20070822&MarketPlace=US&ID=V20070822/US/theromantiadvent/8006/313354ae-363b-4028-b148-0505634ad2a4">
<!iframe src="http://rcm.amazon.com/e/cm?t=theromantiadvent&o=1&p=12&l=ur1&category=kindlerotating&f=ifr" width="300" height="250" scrolling="no" border="0" marginwidth="0" style="border:none;" frameborder="0">
<!script type="text/javascript"> <!script type="text/javascript" src="http://www.assoc-amazon.com/s/ads.js">
D E C E M B E R

FEATURED EROTIC STORIES
EXCERPT OF THE MONTH



Best friends become lovers...

Once Naughty Winter Night
by Ruth D. Kerce

an erotic romance holiday tale








Free Erotic Excerpt Story Gallery (short, sexy excerpts)





For the most up-to-date book news,
visit my author page at http://RuthDKerce.com




Have you tried the Xylon Warriors Erotic Romance series yet?


<!iframe src="http://rcm.amazon.com/e/cm?t=theromantiadvent&o=1&p=13&l=ur1&category=shorts&banner=1R7Q2STY5MCMPYXNEKR2&f=ifr" width="468" height="60" scrolling="no" border="0" marginwidth="0" style="border:none;" frameborder="0">



Sexy 2014 Calendars for Women & Men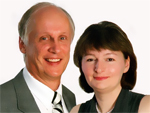 -- December Direct Answers
from Wayne and Tamara

Direct Answers appears in newspapers on six continents.



-- Direct Answers by Wayne and Tamara

From Catarina:

"My son who is in the military recently divorced. His wife was always respectful to me and my husband. I personally do not hold any animosity towards her. It is just not in me.

I would like to send her and her family Christmas cards because they were part of the family for 10 years. My son is totally against it. He wants nothing to do with his ex-wife because she hurt him so bad.

I honestly do not have any details on what happened, just that I received a call one day from my son telling me he and his wife were parting. She never called or tried to explain what happened. I never called her either because I felt it was not my business.

I love my son and support him in all his decisions, but not all mothers-in-law are cruel, wicked or mean. I truly loved my daughter-in-law, and I am very sad for both of them."


Wayne & Tamara's Answer:
"Catarina, respect your son's wishes. If what happened is so bad your son won't talk about it, he must find it humiliating. Perhaps she cheated on him. At any rate, you don't have enough information to make any other choice.

If you send cards without knowing the circumstances, it may appear you side with your daughter-in-law. Why risk your relationship with your son over what he is at this time unable to share? Show you trust his judgment, and it will make him feel he can talk to you.

Your desire to send a card doesn't outweigh your bond to him. A year from now this situation may be clear, and you can decide whether to send a card next year."


Authors and columnists Wayne and Tamara Mitchell can be reached at http://www.WayneAndTamara.com

Send letters to: Direct Answers, PO Box 964, Springfield, MO 65801
or email: DirectAnswers@WayneAndTamara.com

Read an interview with Wayne and Tamara at: http://datingthread.com/wayne-and-tamara