(NOTE: The Whispers of Love Ezine has been discontinued)

<!img src=images/wreath.jpg align=left>JULY EXCERPT OF THE MONTH
THE CORSET & THE COWBOY
by Ruth D. Kerce

"That costume is smoking hot! I swear you're gonna make more than one cock hard when the guests see you in that."

"Julie!" Lily stared at her friend in disbelief.

"What?"

"You say the most outrageous things." Julie always had been outspoken. She preferred a more tactful and reserved approach to situations herself. Though there was nothing reserved about her outfit of the moment.

"It's simply the truth. Nothing wrong with saying so. Your costume is absolutely perfect."

Lily tugged at the top of the black, tight-fitting corset, as she examined herself in the full-length mirror. "Why do I have to wear this contraption?"

"Don't you think it's sexy?"

"Sexy is not my concern." Thank goodness it was after hours, and they had the costume store to themselves. She wouldn't have wanted to traipse about in front of customers in this thing.

The image reflected back to her made the phrase Hookers to Go pop into her head, along with some clanky porn music from a stag film she'd once been subjected to at a college keg party. She pulled her black hair forward, but the medium-length strands weren't long enough to cover her exposed skin. "Nope. Forget it. I'm not wearing this."

"You have to be authentic," Julie stated in her no-nonsense, business voice. She studied the outfit like a history class assignment.

"Why? Is someone going to peek under my clothes? Besides, didn't women in the Old West wear corsets over another undergarment, not against bare skin? Didn't they wear drawers too, not this satin thong and garter thingy you've got me in? And I'm pretty certain they didn't wear fishnet stockings."

Julie waved off her concerns. "Don't bother me with details. You're a saloon girl. You're supposed to be daring and break the rules."

"First you say I have to be authentic, then you say don't fret over the details. I have the uncomfortable feeling that you're up to something." The gleam in Julie's eyes confirmed that things weren't as they seemed, and a frisson of alarm raced down Lily's spine.

"I'm not up to anything except trying to make the party a success."

The day Julie didn't have some secret plan in the works would be the day Lily started believing in fairy tales and flying monkeys. "Sometimes you make me more nervous than a pig at a barbeque. I never should have let you talk me into helping you and your family with this costume promotion."

She had already seen the red and black dress her friend had picked out for her, and the bodice wasn't much higher than the corset. She turned from side to side in the dressing room, trying to see how much of her backside was exposed by the thong Julie had given her to wear. Thankfully, the dress would completely cover that part of her anatomy.

"Quit complaining. You look great. Besides, you're not kidding anyone, Lily. You would have felt totally left out if we hadn't asked you to help. You're practically part of the family, we've known each other so long. It wouldn't feel right doing this without you."

Lily yelped when one of the garters snapped open against her thigh. "I hate this thing! This ridiculous garter belt is not authentic. It's -- it's medieval. And this corset is way too small. I can hardly breathe. If I bend over, I'll fall out of it." She frowned at her cleavage, which had never seemed too large before, but now threatened to spill out of the corset every time she moved.

"It'll all be worth it. It's going to be a great party, and it's the perfect way to advertise our costume store, especially so close to Halloween. If it's successful, we'll do a lot of these themed promotions. Everyone loves the Old West. It's going to be such fun. And you'll make a great saloon girl."

She made eye contact with Julie in the mirror. "Is that a compliment or an insult?"

"Very funny. Say, you know what? You need a boa -- a bright, red one -- and feathers for your hair. Won't that be fun!"

A boa? Feathers? Lily groaned. "Why do I have to be the saloon girl, while you get to be the prim and proper schoolmarm?"

"Because you have the body for it. I don't. You are going to let Jason escort you, right? He'll die when he sees you in this."

At the mention of Jason's name, Lily tensed. She'd been in love with Julie's older brother for years, but had kept her feelings hidden. He'd never be attracted to someone like her. He liked the fast movers. Party girls. No commitments. Not a woman interested in a home, 2.5 kids, a shaggy dog, two gerbils, and a shiny black mini-van to tote everyone around in.

"Well?"

"No, I'm not going with him. And he's definitely not seeing this corset -- not while I'm wearing it. What are you thinking anyhow? Every woman at the party is going to be draped all over him, just like they always are. I have no intention of pretending to be his date." Jason had always attracted women like honey did bears. And she wasn't any more immune to his charms than other females.

As she thought about the new woman she'd spotted on his arm last week, a wave of jealousy hit her. She tried to fight back the emotion, but only half succeeded. She knew that she had no claim to Jason and no right to feel so possessive of him. However, knowing that and feeling it were two different things.

"It doesn't have to be a pretend date. He wouldn't let you get pushed aside. Jason cares about you. He always has."

Lily ignored her friend's comment. Jason was fun to be around, and he'd always looked after her, but he only cared for her as his sister's best friend. He'd never given her any indication of feeling otherwise. And she certainly wasn't going to embarrass herself by confessing her feelings to him. "Get me the next size. I'm choking in this thing."

"All right. But we're not done with this conversation. I know you and Jason are perfect for each other, and I'm not going to just let the subject drop."

~~ Kindle Users: Download entire story here.


<!iframe src="http://rcm-na.amazon-adsystem.com/e/cm?t=theromantiadvent&o=1&p=12&l=st1&mode=toys&search=sexy%20romantic%20adult%20game&fc1=000000&lt1=_blank&lc1=000000&bg1=FFFFFF&f=ifr" marginwidth="0" marginheight="0" width="300" height="250" border="0" frameborder="0" style="border:none;" scrolling="no">


<!iframe src="http://rcm-na.amazon-adsystem.com/e/cm?t=theromantiadvent&o=1&p=12&l=st1&mode=books&search=kerce%20romance&fc1=000000&lt1=_blank&lc1=000000&bg1=FFFFFF&f=ifr" marginwidth="0" marginheight="0" width="300" height="250" border="0" frameborder="0" style="border:none;" scrolling="no">


<!iframe src="http://rcm-na.amazon-adsystem.com/e/cm?t=theromantiadvent&o=1&p=12&l=st1&mode=books&search=erotic%20romance&fc1=000000&lt1=_blank&lc1=000000&bg1=FFFFFF&f=ifr" marginwidth="0" marginheight="0" width="300" height="250" border="0" frameborder="0" style="border:none;" scrolling="no">


<!iframe src="http://rcm-na.amazon-adsystem.com/e/cm?t=theromantiadvent&o=1&p=12&l=ur1&category=kindlerotating&f=ifr" width="300" height="250" scrolling="no" border="0" marginwidth="0" style="border:none;" frameborder="0">
<!img src=images/candy_cane_left.jpg align=left>J U L Y

FEATURED SENSUAL STORIES
EXCERPT OF THE MONTH



One cowboy. One saloon girl. One sensual ride!




THE CORSET & THE COWBOY
by Ruth D. Kerce

(a contemporary tale)









Free Sensual Excerpt Story Gallery (short, sexy excerpts)





For the most up-to-date book news,
visit my author page at http://RuthDKerce.com





Follow 3 Generations of SAVAGE COWBOYS








<!iframe src="http://rcm-na.amazon-adsystem.com/e/cm?t=theromantiadvent&o=1&p=13&l=ur1&category=shorts&banner=1R7Q2STY5MCMPYXNEKR2&f=ifr" width="468" height="60" scrolling="no" border="0" marginwidth="0" style="border:none;" frameborder="0">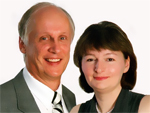 <!img src=images/candy_cane_right.jpg align=left>
-- July Direct Answers
from Wayne and Tamara

Direct Answers appears in newspapers on six continents.



-- Direct Answers by Wayne and Tamara

From Grant:

"During my sophomore year of college I met the most beautiful girl I'd ever seen. I built up the courage to ask her out, and to my amazement, she said yes. I was smitten. But after a few weeks of seeing each other, she drifted away. One night I saw her at a party with another guy. I was devastated.

Months later, she called me out of the blue. I was out of town with friends, but gave serious thought to driving back drunk because I was so excited to hear from her. Better judgment prevailed and I said I'd call when I returned. The following week I couldn't get hold of her. We never spoke again.

They say time heals all wounds. I'm in my 30s now and this wound is still bleeding. What's more, it's been exacerbated. It recently came to my attention that she's engaged to be married at the end of this month.

Now for the kicker. I've been married eight years and my wife is perfect. She's smart and funny and beautiful. We own a successful business and travel the world. My wife is an astoundingly compassionate person. If I explained this to her, she would sit down and do her best to help me figure it out. I can't do that because I know how much it would hurt her.

I understand what I'm feeling isn't love. Love is what I have with my wife. A mutual respect and admiration resulting from years of shared experience. This is an obsession. But no matter how many times I tell myself that, I can't change the way I feel.

I am suffocating. I've tried everything to fix this. I made a list of the good things in my life and thought how those things would disappear if I lost my wife. I've enhanced our sex life and started exercising more and drinking less. I've improved my diet. I've taken up hobbies. I've even practiced meditation. Nothing eases my pain.

I've never spoken a word of this to anyone. It's festered inside me for over a decade. What can I do?"


Wayne & Tamara's Answer:

"Grant, you are giving up your life to a woman who isn't thinking of you. If you can't let this go, you will suffer the losses that go with not living in reality. You're like the man who loses his job, yet dresses each morning and leaves home as if he is going to work.

It's shame that keeps him pretending, just as it is shame that keeps you silent. But there is nothing to be ashamed of. This isn't something you consciously willed. Being married to a woman who is a great catch is not enough. Having the good material things in life is not enough either.

Your use of "it recently came to my attention" is one of those passive phrases that conceals the actor of an action. It doesn't tell us the who, what and how. It suggests you have been tracking the other woman from a distance. That's not the solution.

Neither is contacting her. What you remember about her is a made up, adapted, transmogrified memory. And a decade old.

Many mental problems can't be solved by trying to "think your way out" or by reading self-help books. Though you've made a heroic effort, you can't manage this on your own.

The only solution is to get to the bottom of this. You need to talk to an experienced counselor with expertise in memory and neuroscience. Love obsession is unusual but not unknown. Getting it out in a professional setting will give you a sense of relief, even as it brings some difficulties.

It's time for change in the most intimate place in your life, your brain. It's time to realize, at some point, your wife has a right to know and a right to determine her own life."


Authors and columnists Wayne and Tamara Mitchell can be reached at http://www.WayneAndTamara.com

Send letters to: Direct Answers, PO Box 964, Springfield, MO 65801
or email: DirectAnswers@WayneAndTamara.com

Read an interview with Wayne and Tamara at: http://datingthread.com/wayne-and-tamara




<!iframe src="http://rcm-na.amazon-adsystem.com/e/cm?t=theromantiadvent&o=1&p=12&l=st1&mode=toys&search=sexy%20romantic%20adult%20game&fc1=000000&lt1=_blank&lc1=000000&bg1=FFFFFF&f=ifr" marginwidth="0" marginheight="0" width="300" height="250" border="0" frameborder="0" style="border:none;" scrolling="no">




<!iframe src="http://rcm-na.amazon-adsystem.com/e/cm?t=theromantiadvent&o=1&p=12&l=ur1&category=kindlerotating&f=ifr" width="300" height="250" scrolling="no" border="0" marginwidth="0" style="border:none;" frameborder="0">