FEBRUARY ARTICLE OF THE MONTH

A Very Romantic Valentine Gift: Valentine's Day Cookies
by Erin Jump




You're looking for a simple but romantic valentine gift, something whimsical and sweet... not garish and over the top (diamonds are nice, but they aren't necessary between the two of you). Valentine's Day cookies seem perfect. But what kind should you choose for just the right amount of romance? Chocolate chips, peanut butter and oatmeal seem a bit too mundane. Maybe you could add a poetic card, or...

What if there were cookies that had little love notes inside, kind of like the sayings on those tiny candy hearts you used to trade as kids? What if you could deliver a whole bunch of romantic little cookie notes that said "I love you" in different ways? That would make your Valentine last for days... maybe even weeks!

Your little fortune cookies would be filled with sweet messages. You could scatter them strategically around the house. You could hide them so they would be discovered during all of the routine everyday activities that are so easily taken for granted.

For instance, reaching into the cabinet to make coffee for the two of you, there's a surprise fortune cookie sitting atop the stack of coffee saucers, announcing your love. Sitting on the bathroom vanity counter, next to the half-squeezed tube of toothpaste (with the cap on, for a change), there's another sweet little reminder of your appreciation. And somehow, while the two of you are getting ready for bed after a busy and exhausting day, a crisp little fortune cookie appears out of nowhere and parks itself on top of the clean fresh cotton pillowcase, foretelling sweet dreams during the night ahead.

You could pack them in lunch bags. Imagine this: in the middle of a hectic day, while grabbing lunch at the desk or on the run, thoughts flying, deadlines looming, pressure building, tearing the lunch bag open to reach for that quick sandwich or handful of boring but nutritious carrot sticks, there at the bottom is... a surprise fortune cookie, shaped like a smile and brightening the day!

Tuck them into briefcases, insert them into suit pockets where they could be discovered when they're least expected. Hide one in an often-used desk drawer, or place one in plain sight, but in an unexpected location: on the dashboard next to the sunglasses, on the computer keyboard right above the exclamation mark key, on top of the spice rack that's next to the stove. They'd be like a quick whisper of "I love you" throughout the day, even though you're away at your office or running your errands... little reminders of how you really feel, even though you don't say it nearly often enough.

Or you could fill up a crystal bowl with Valentine fortune cookies. Break open a fresh little surprise package of good wishes with each new champagne toast, after your romantic Valentine's dinner, at home in front of the fire.

Yes, definitely better than just a card. A whole collection of sweet surprising ways to say "I love you". Start on Valentine's day and continue on for weeks, with little reminders of your great good fortune in being together.




About the Author:
Erin Jump Giant Fortune Cookies is the sister company of Fancy Fortune Cookies founded in 1988 by Mike Fry. Fancy Fortune Cokies. You can also find our specialty cookies at Giant Fortune Cookies or call 888-776-6611 for your free fortune.

This article is distributed through http://www.isnare.com.


<!td width=140> <!br> <!a target="_blank" href="http://www.shareasale.com/r.cfm?b=63538&u=62130&m=9183&urllink=&afftrack="><!img src="http://www.shareasale.com/image/wt-ban36.jpg" width=120 height=240 border="0"> <!/td>
<!br> <!← Wicked Temptations
<!sexy lingerie, costumes, & more! <!SCRIPT TYPE="text/javascript" SRC="http://www.brainyquote.com/link/quotelo.js">
Try these Super-Hot Books:



<!iframe src="http://rcm.amazon.com/e/cm?t=theromantiadvent&o=1&p=12&l=ur1&category=kindlerotating&f=ifr" width="300" height="250" scrolling="no" border="0" marginwidth="0" style="border:none;" frameborder="0">
F E B R U A R Y

FEATURED EROTIC STORIES
EXCERPT OF THE MONTH



Valentine's Day in Bondage Bay




DIAMOND ASSETS
(a Diamond Studs holiday treat)
by Ruth D. Kerce

an erotic romance, valentine's day tale








Free Erotic Excerpt Story Gallery (short, sexy excerpts)





For the most up-to-date book news,
visit my author page at http://RuthDKerce.com




Have you tried the Xylon Warriors Erotic Romance series yet?


<!iframe src="http://rcm.amazon.com/e/cm?t=theromantiadvent&o=1&p=13&l=ur1&category=shorts&banner=1R7Q2STY5MCMPYXNEKR2&f=ifr" width="468" height="60" scrolling="no" border="0" marginwidth="0" style="border:none;" frameborder="0">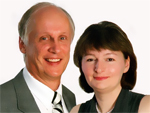 -- February Direct Answers
from Wayne and Tamara

Direct Answers appears in newspapers on six continents.



-- Direct Answers by Wayne and Tamara

From Margot:

"After menopause 10 years ago, I developed a terrible anger problem. My husband and I went to marriage counseling, but I stopped going after a couple of months. My husband begged me to stay in counseling for my issues, but I didn't listen.

He put up with my anger for years, but eight months ago after one final angry outburst I had toward our 16-year-old daughter, my husband had a meltdown, cried and said, "That's it." He left saying he wouldn't live another day like this.

But after two weeks he came home on weekends. He stays near his work, which is about three hours away, Monday through Friday. We don't sleep together or even in the same room, but we are on good talking terms, go out to eat and do errands together when he's home.

I love him dearly and he's a great dad to our daughter. Since he left I've been going to a therapist for anger management and working hard. My therapist thinks I'm doing well and others notice a change, too.

When I asked my husband if he thought I was doing well, he minimally agreed I was. But when I press him about reconciling, his standard line is, "Today I don't want to be married. Who knows how I will feel in a year." He won't go with me to marriage counseling.

I'm nice to him, cook him dinners, and I guess I hope he changes his mind. Occasionally he still says he wants a divorce, but he hasn't attempted to file papers. He said if we divorce it will be in two or three years.

His emotions run hot and cold. One day he wants a kiss and a hug, the next day he doesn't. What's up with that? Should I keep things the way they are and hope they get better? Or should I file for divorce in the near future?"


Wayne & Tamara's Answer:

"Margot, he put up with your anger for nine years, and you expect him back in nine months. Nine years of anger changed him more than eight months of your attempts to stop torturing the family.

By leaving he finally showed you that there is another human in this relationship. And he is the more considerate one. He gave you nine years to stop. Agents of abuse never seem to understand why their victim finally says, "Enough."

There is a normal pattern of the reformed anything. By "reformed anything" we mean a person who is an alcoholic, drug addict, batterer or just plain angry. When that person makes the first attempts to change, they expect others in their life to accept them as they now claim to be.

The victimizer doesn't get to decide the timetable for the victim. That is just more abuse. You don't know what you put them through. Someone didn't do this to you. You did this to them, and you don't know how you altered them.

Your husband leaving finally made you start to change, but your daughter has mostly known an angry, nasty mom. What is dad showing her? When someone you love abuses you, you need to walk away.

What is his biggest fear? You will reprise your act. Why does he say, if there is a divorce, it will be in two or three years? He wants to wait until your daughter is 18 or 19 before he makes a decision.

Pressuring him to get back together shows him it is all about you: your time schedule and what you demand, as in the past. You still haven't come to terms with what you did. If you had, your question would be, Why in the world would he come back to me?

If you had asked that question, it would mean you appreciate what you've done, and your recovery is as far along as you think it is."


Authors and columnists Wayne and Tamara Mitchell can be reached at http://www.WayneAndTamara.com

Send letters to: Direct Answers, PO Box 964, Springfield, MO 65801
or email: DirectAnswers@WayneAndTamara.com

Read an interview with Wayne and Tamara at: http://datingthread.com/wayne-and-tamara





| | |
| --- | --- |
| <!iframe src="http://rcm-na.amazon-adsystem.com/e/cm?t=theromantiadvent&o=1&p=12&l=st1&mode=toys&search=sexy%20romantic%20adult%20game&fc1=000000&lt1=_blank&lc1=000000&bg1=FFFFFF&f=ifr" marginwidth="0" marginheight="0" width="300" height="250" border="0" frameborder="0" style="border:none;" scrolling="no"> | <!iframe src="http://rcm.amazon.com/e/cm?t=theromantiadvent&o=1&p=12&l=ur1&category=kindlerotating&f=ifr" width="300" height="250" scrolling="no" border="0" marginwidth="0" style="border:none;" frameborder="0"> |